About Us
CEO Rich Donnell - a former newspaper and radio man - is a writer and editor with 30 years in the publishing business.
Every book you see here was either written or published or both, by Donnell and his staff.
You can see they run the gamut and include sports, non-fiction, historical and general fiction, religious, biographical, technical and personal experience. We can publish foreign language works, too.
There are no limits either way on the size of a print run order.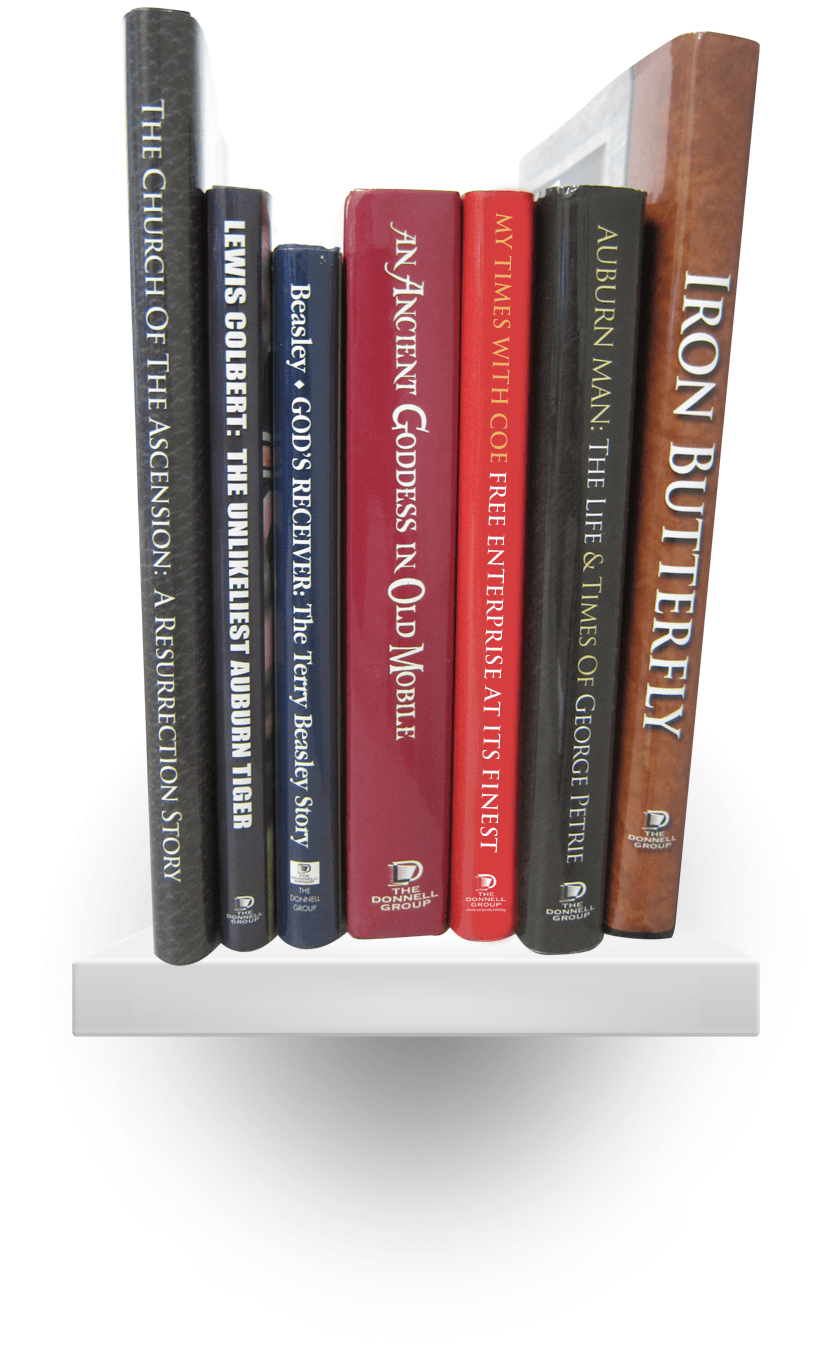 Located at our state-of-the-art production facility in Montgomery, Alabama, The Donnell Group is a turnkey business. You can be as involved as you wish, or you can simply hand over the manuscript and approve the proofs as the process unfolds.
Unlike most publishers, we maintain an open mind with regard to the financial details of publishing your book. We will work with you to assure both parties have won the deal.
Our methods include:
Traditional publisher-author royalty arrangements
Split Investment and revenue sharing options
Specialty contract publishing
We have successfully promoted a number of books through targeted campaigns that include newspaper coverage, radio and television appearances, speaking engagements, direct mail and in partnership with Amazon.com and other on-line outlets.
The Donnell Group can also format the manuscript and upload as an electronic book (digital e-book) for Kindle and other e-book readers. Some clients prefer the e-book over a traditional print book.
Almost no one but The Donnell Group offers at no extra charge, personally autographed books from its own web site. This is easily accomplished and it drives sales.
The Donnell Group has developed over the years good working relationships with traditional chain and independent bookstores.
We can edit, design, print, promote, market and deliver your book. We can simply produce your book and deliver it to your hands. We can ghostwrite your book for you.
When you work with The Donnell Group, you have choices. We look forward to helping you see your book into print and can promise the experience will be a good one.